NOW AVAILABLE
The Brite Star Socrates Learning Platform
Welcome to the World of Brite Star 
Brite Star World Education is a multi-faceted children's education company with thousands of products featuring the Brite Star Kids and the Animal Critters that reside in Brite Star.
Brite Star's library of content contains thousands of products including books, digital content, and videos.  Brite Star's content has been translated into numerous languages and have been sold in over 50 countries to schools, pre-schools, religious institutions, and families around the world. Brite Star's engaging stories feature the Brite Star Kids and animal critters and teach important life lessons.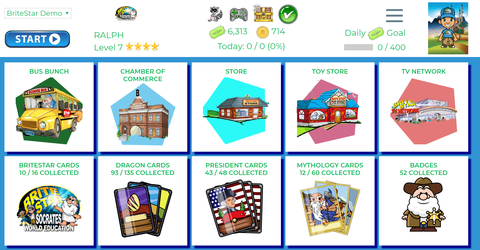 The Socrates Learning Platform is a cloud-based dynamic learning solution that uses learning intelligence to create unique learning paths for each child, automatically suggesting and guiding them through educational content.  Socrates' extensive selection of games and rewards makes learning fun and engaging, keeping kids playing and learning more. Socrates also empowers teachers and parents by giving them the tools that they need to help their children, assign homework, benchmark, and more. After being funded through a grant from the National Science Foundation, Socrates launched in 2018 and has rapidly grown to become a leader in online education of traditional learning including Math, English Language Arts, and Science. Socrates is currently available in English and Spanish with more languages on the way.
Access to thousands of books, music, videos and more
Access to the entire line of Brite Star living Skills e[books
Interactive learning on Math, English, Health, Science, and Sight Words.
Learning games and rewards
Reporting of educational progress and where your children need help
25% discount on all purchases of books and other merchandise from the Brite Star Store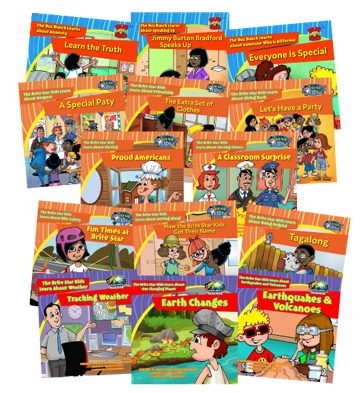 Sign up now to get 50% off the first year, as low as $2.50 per month!
Ask about our special pricing options for:
Schools
Libraries
Community Organizations
After School Programs
Churches and places of worship