One summer afternoon…
Alex, Liz, Kate, and RJ were all playing outside. Their parents were watching as the children chased each other. It was 2016 and Ralph Thomas was wondering where and how to send RJ to school. His neighbor Brian Rosenberg offered some suggestions to no avail. The two of them knew that there had to be a way to improve the way their children learn. So they came up with an idea.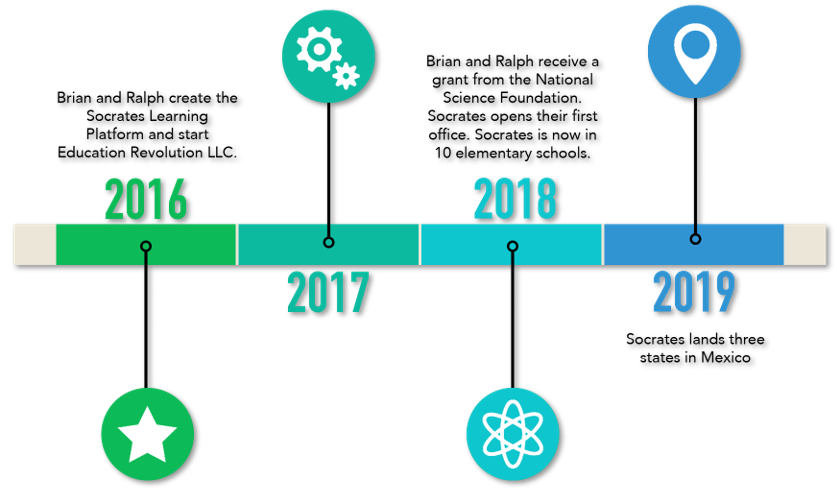 Socrates

…
A learning platform that connects the home and classroom learning experiences and develops individualized learning paths for each child across thousands of educational categories. Socrates also includes games and a gamification system where students earn and spend tickets and tokens for fun activities. This keeps the child engaged and wanting to play more the more they play, the more they learn.