We know that many parents are looking for ways to motivate their children to continue learning, so we have partnered with your library to make our solution free to all library patrons while schools are closed.
The Socrates Learning Platform is an award-winning learning platform created in partnership with the National Science Foundation. Socrates uses artificial intelligence to personalize learning for each student, adjusting in real-time to their needs across over 2000 detailed topics of knowledge. Socrates makes learning fun through 18 gamification elements, encouraging children to learn and progress more. It also includes hundreds of learning videos aligned to standards.
Currently Socrates provides over 2 million questions in Math, English Language Arts, Sight Words, and Science for grades K-6, as well as Math through grade 8. Socrates includes a powerful parent progress center that allows parents to see where kids need help, practice with them, and monitor their progress. Socrates is also available in Spanish.  
Choose "Create an account"
Enter the activation code provided by your library district.
HINT:  You can re-use the activation code – feel free to create one account for each child in your household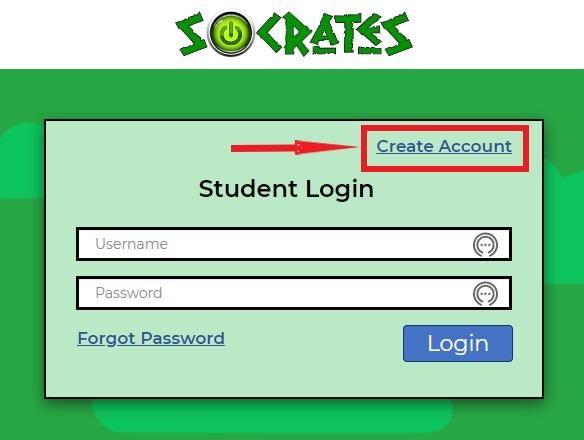 Your child is ready to start learning!  While the questions may seem too easy or too hard at first, Socrates gets to know your child and will adjust the content to their level – constantly challenging them but not overwhelming them.   
Click the button below to download our Getting Started guide for parents:
Watch our parent overview video to learn about all the tools available to parents in Socrates that you can use to help your kids.
Subscribe to our Youtube Channel to access hundreds of Math, Sight Words and Science learning videos available in both English and Spanish.  You can search for videos by topic, or use the playlists to search by grade.