Featured Game – Halloween Popper – Limited Time Only!
Begin playing Halloween Poppers – Limited Time Only!! You need 4 tokens to play each level.
Let's play!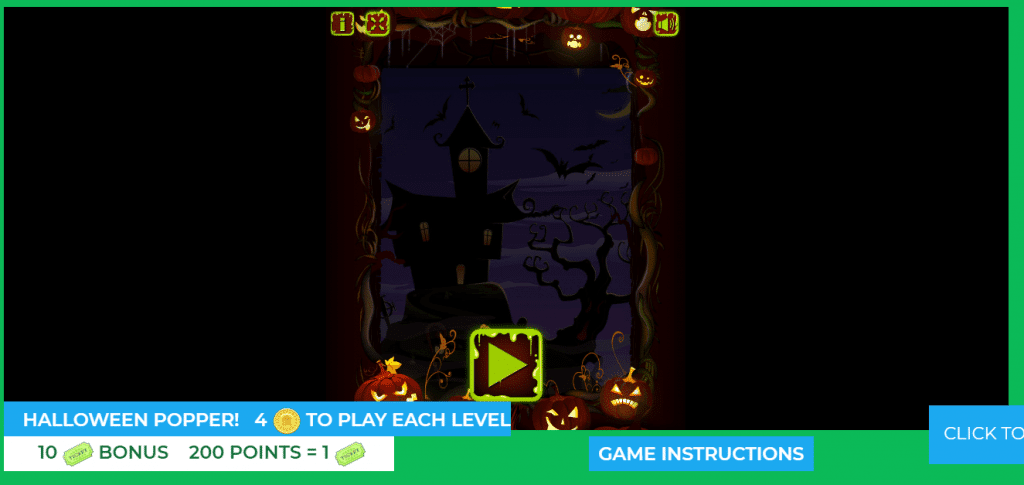 Select a level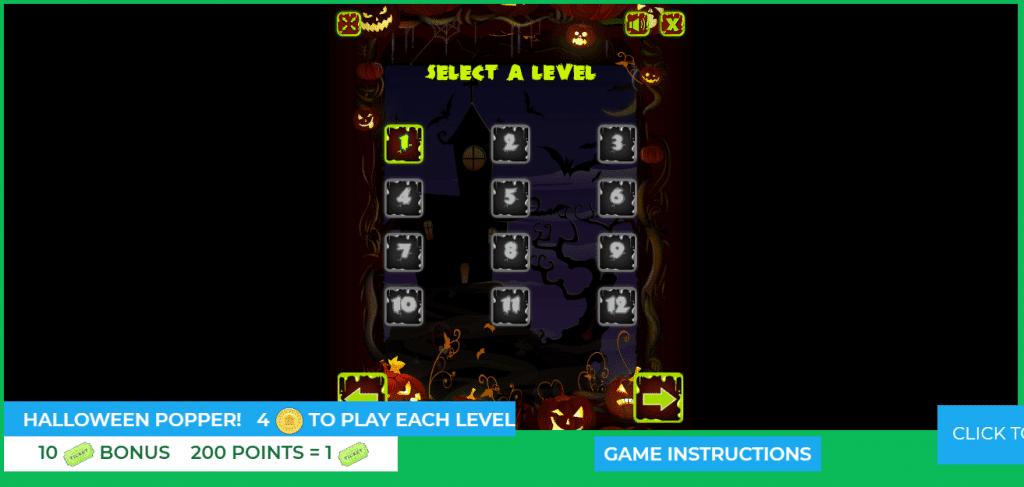 Destroy all the colored pumpkins from the level, launching a pumpkin on groups of the same color.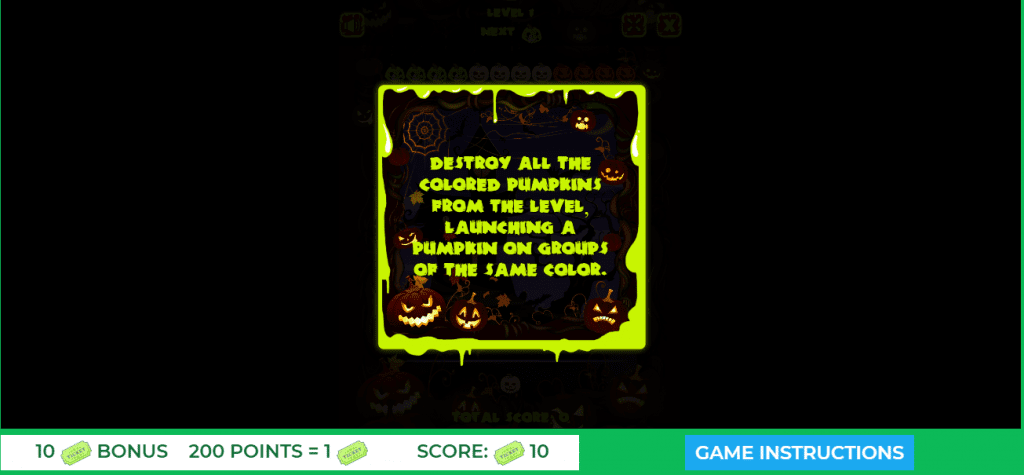 Blast the pumpkins and clear them all to win!