About the game:
Instructions: Serve these hungry customers a good meal! Prepare the pizza they want, according to recipes, and collect points! You can find the recipes in the Help section. Don't upset too many customers or you will lose the game!
2 to 10 Tokens to play (depending on the level)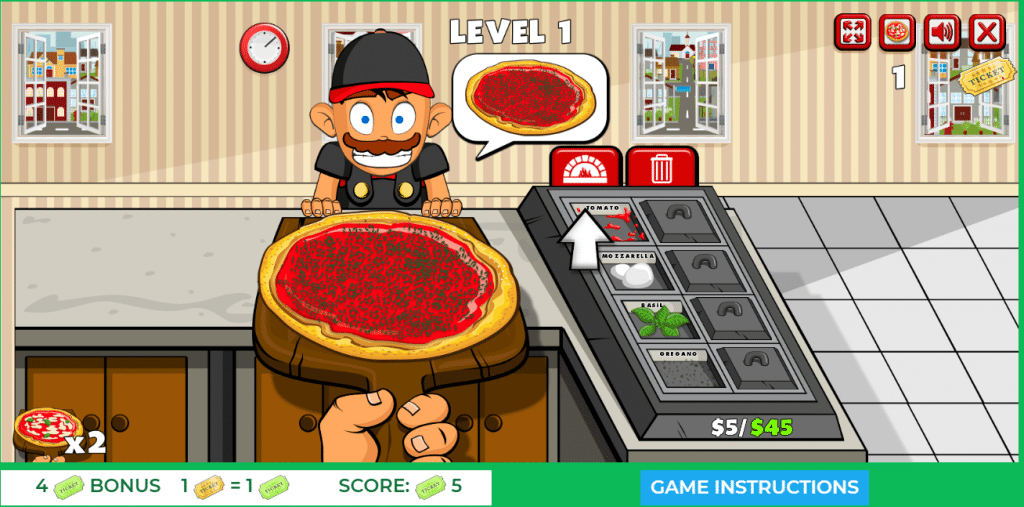 Are you ready to play and learn? Click below to sign up!